#ThinkSix – Spectrum for 5G, Beyond 5G and 6G research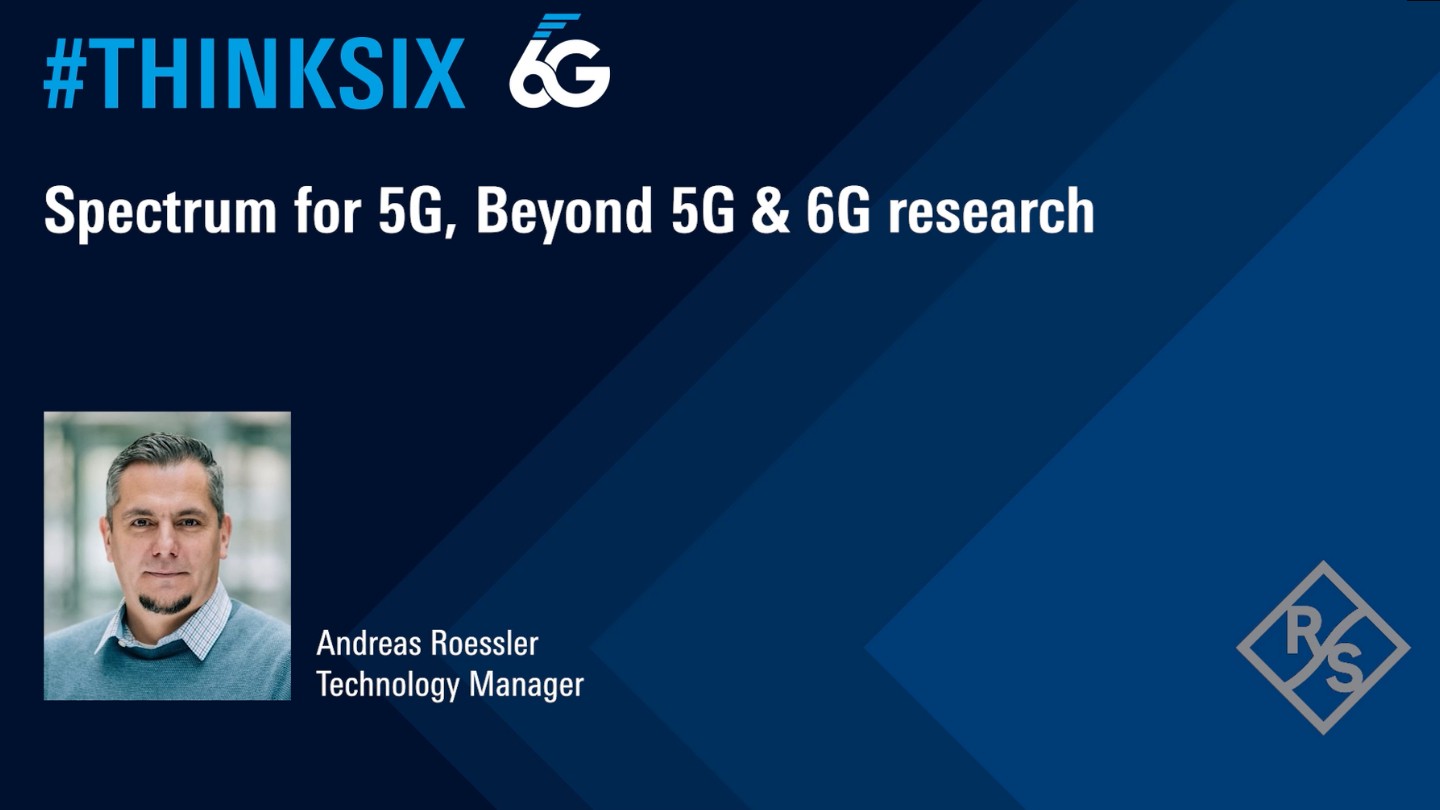 Which frequency ranges are supported by 3GPP's 5G New Radio standard and what is beyond them? Several publications list the support of sub-THz and THz spectrum as one characteristic of a future wireless communication standard that eventually will be called 6G. In this video we analyze the current regulatory landscape for the spectrum beyond 100 GHz and take a closer look at D-Band, supporting frequencies from 110 to 170 GHz.
The #ThinkSix video series builds on the success of the Demystifying 5G series and takes a sneak peek at the future, discussing the potential spectrum and technology components used by the next generation of wireless communication: 6G.