News Search
Find newsworthy headlines from Rohde & Schwarz, including technical articles, press releases, NEWS magazine articles, and more.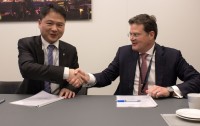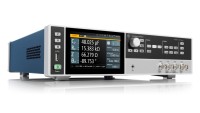 15-Mar-2022 | Press Release | Test & measurement
New R&S LCX strengthens Rohde & Schwarz portfolio for high performance impedance measurements
With a completely new family of high performance LCR meters, the frequency range of impedance measurements provided by Rohde & Schwarz test equipment is dramatically extended to cover AC components operating from 4 Hz to 10 MHz, supporting all practical applications. The R&S LCX family of LCR meters serves all established impedance measurements plus specialized measurements for selected component types and provides both, the high accuracy required in R&D, and the high speed needed in production test and quality assurance.