ELEKTRA: Error message "Failed to copy backup! Folder " does not exist" during backup process
Description
I got the error message "Failed to copy backup! Folder " does not exist".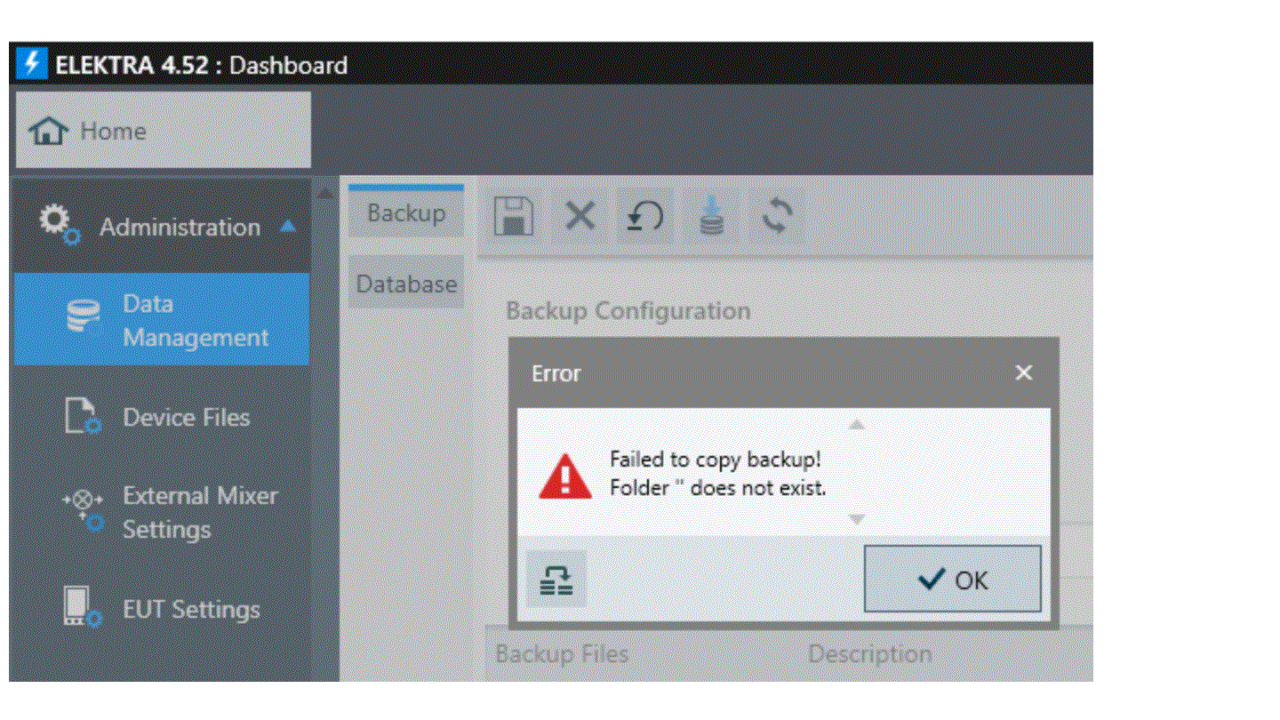 Why can't I create the backup without error message?
Resolution
The reason for this message is that "Copy new backup automatically to Folder" has been checked, but without file path information. The option "Copy new backup automatically to folder" enables selecting a target folder, to which the software automatically copies each new backup of the database. It is important to know, this is just the possibility to create another copy of the backup file. If you confirm the message with Ok, you will see that a backup file has been created under the list "Backup Files" using the default file path. This backup can be restored without problems, if needed.
To avoid the message you have to uncheck the box or specify a path where you want to save another copy of the backup. Note that the target folder can be in a network drive, too.