Using telnet for remote control in WIN10
Question
How can I use telnet to remote control my device under WIN10?
Answer
In WIN10 the telnet feature is not installed as a standard. You have to activate it separately.
There are two ways to perform this activation:
A) Click through the Windows features (the longer way)
Right-Click on the WIN10-Symbol ("Start-Button")
In the new window choose "Apps and Features"
A new browser window appears
Click on "Programs and Features"
In the next popup choose "Activate or deactivate Windows-Features" and go to the next window
Now search and activate "Telnet Client", press OK to finish this setup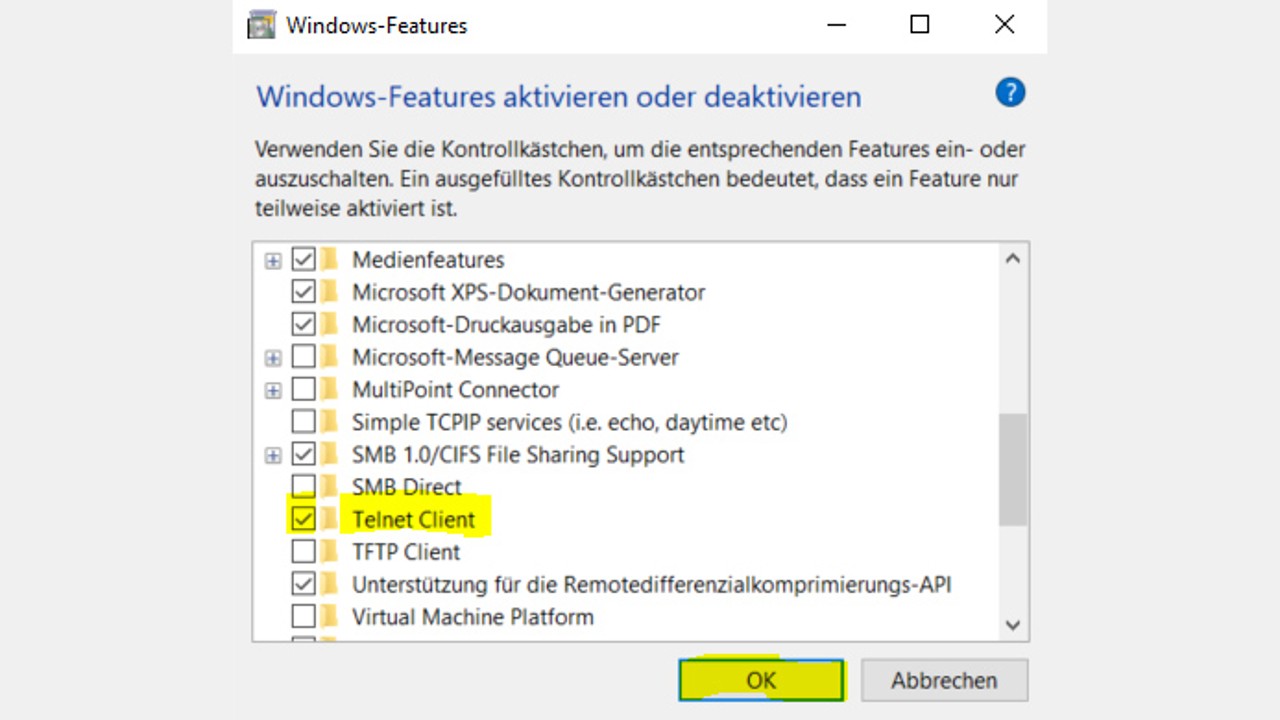 B) Use the command prompt (short way)
Open the command prompt as Admin
send the command "dism /online /Enable-Feature /FeatureName:TelnetClient"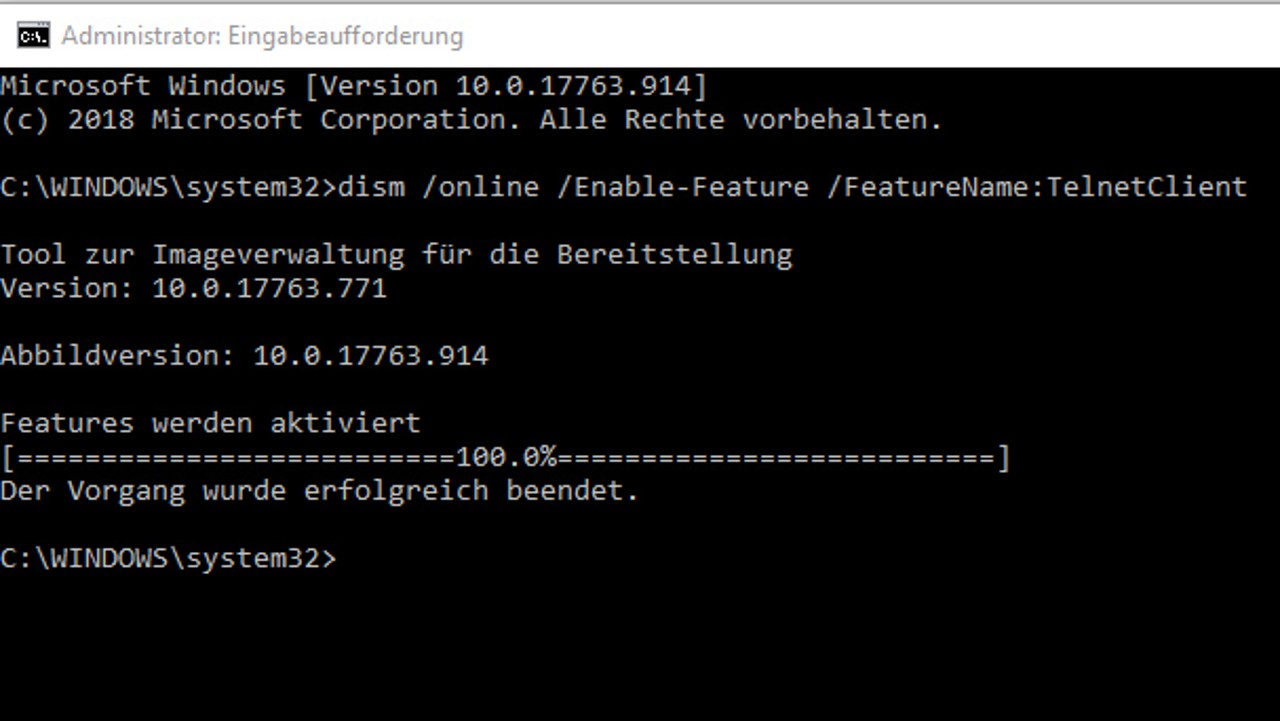 After this activation simply start telnet from the command prompt (e.g. with telnet 10.205.0.82 5025).