WEB control is not working with the RTO
Question
The PC is connected to a network. The RTO2xxx is connected to the same network. The browser would show: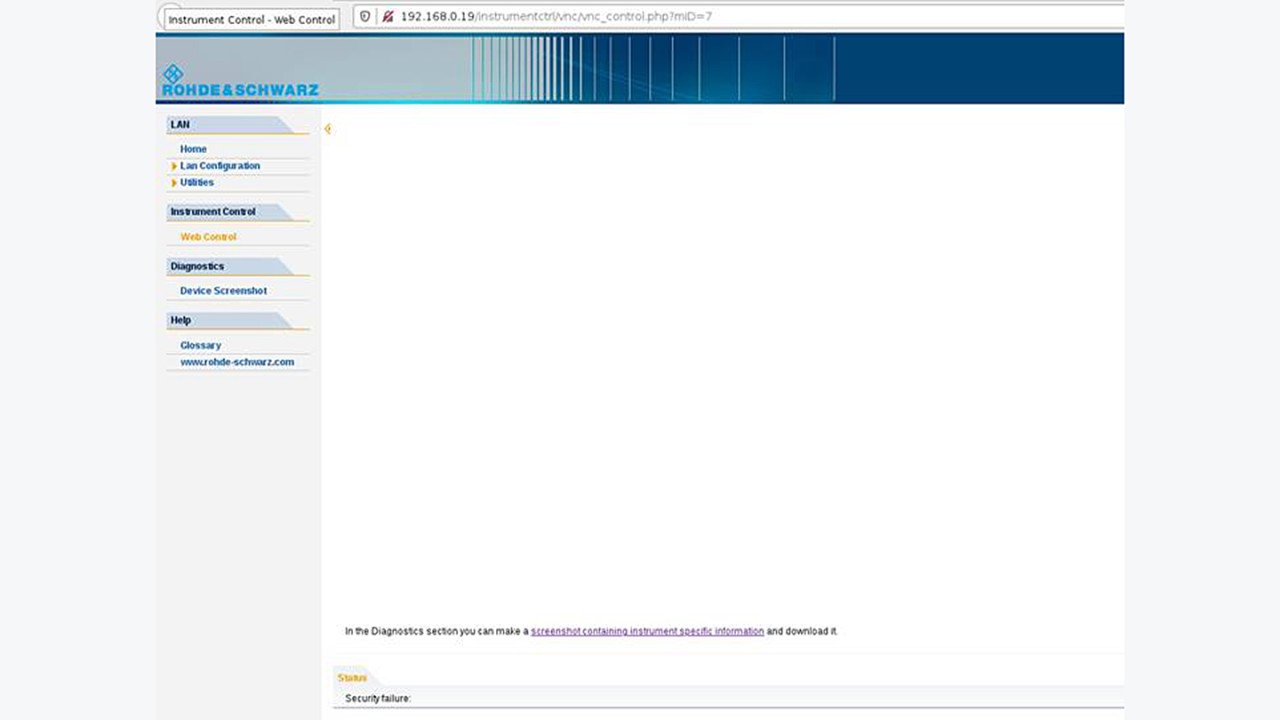 WEB control is not working
Answer
Please try to use the VNCViewer instead (within Windows most of the browsers would be able to deliver the communication). The VNCViewer may ask for a password - please use 894129. The RTO can easily be operated