Location
Las Vegas, USA
North Hall, Booth N1949

Rohde & Schwarz NAB Show 2023 Las Vegas Highlights
Delivering value across the entire media chain
NAB Show 2023 in Las Vegas proved to be an exciting and eventful time for our Rohde & Schwarz Broadcast and Media team. Located in the North Hall, our booth was bustling with great energy as we had many meetings and demos showcasing our media and broadcast products which are helping our customers deliver value across the entire media chain.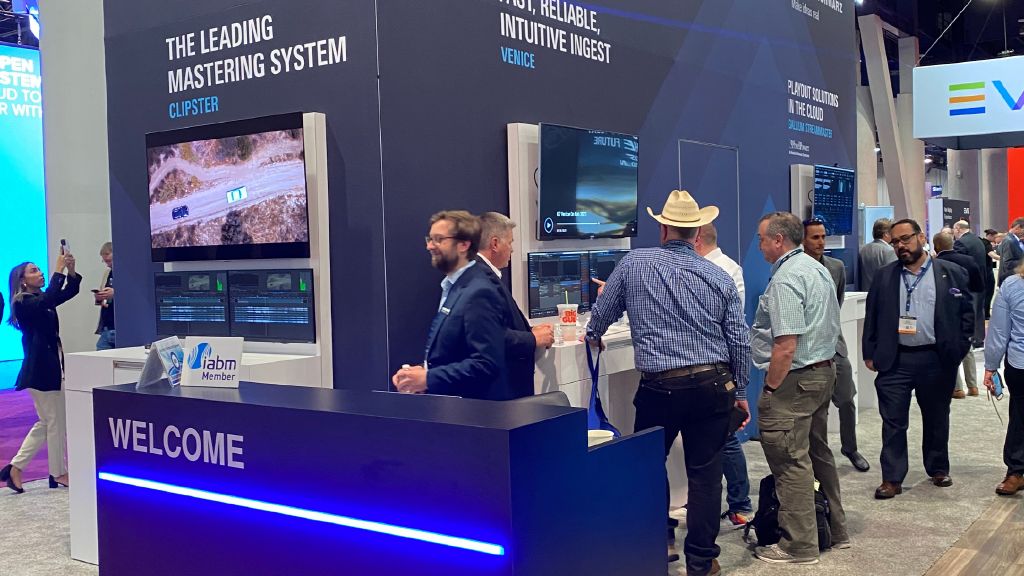 Intuitive ingest with 24/7 on-air reliability
Visitors at the NAB show were pleased to discover a flexible video ingest solution they can rely on. We displayed our R&S®VENICE media server which offers flexible and intuitive Ingest, Playout, and Transforming Functions in one single solution, providing a powerful tool for content delivery. With its high interoperability, it can be integrated into any media value chain and supports various communication protocols: VDCP, FIMS, MOS and more. VENICE is a powerful and highly scalable ingest solution which can be adapted to fit your requirements, regardless of the amount of channels or storage capacity your production may need. Its VSA (Virtual Storage Access) technology, unique to Rohde & Schwarz, ensures that any interruption of running media transfers, file encoding and decoding processes during playout or ingest, are prevented. Paired with R&S®SpycerNode, no "black on air" during playout operations is safe.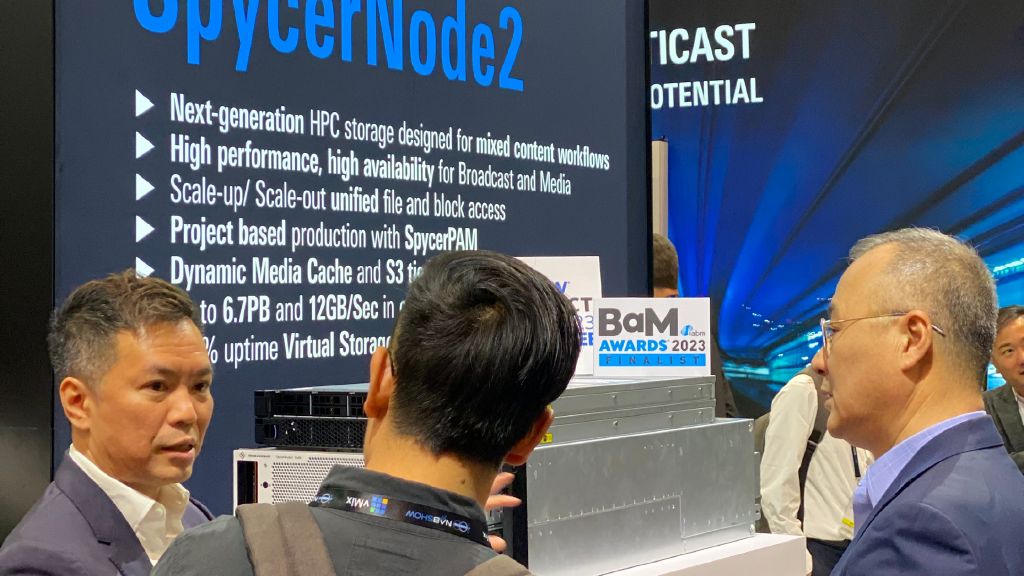 Secure and scalable shared media storage
To share our latest developments in storage solutions, on display was the new award-winning shared media storage, - which is built on the IBM Spectrum Scale platform. Thanks to its internal mechanisms and several seamless mirroring methods, keeps your content and its access more secure than ever before. The storage solution boasts huge capacity and scales seamlessly from the first unit, it also has high bandwidth and zero downtime for unparalleled reliability. It offers high performance support for any creative application and it is ideal for broadcast editing and high-end film production, as well as for playout and streaming environments.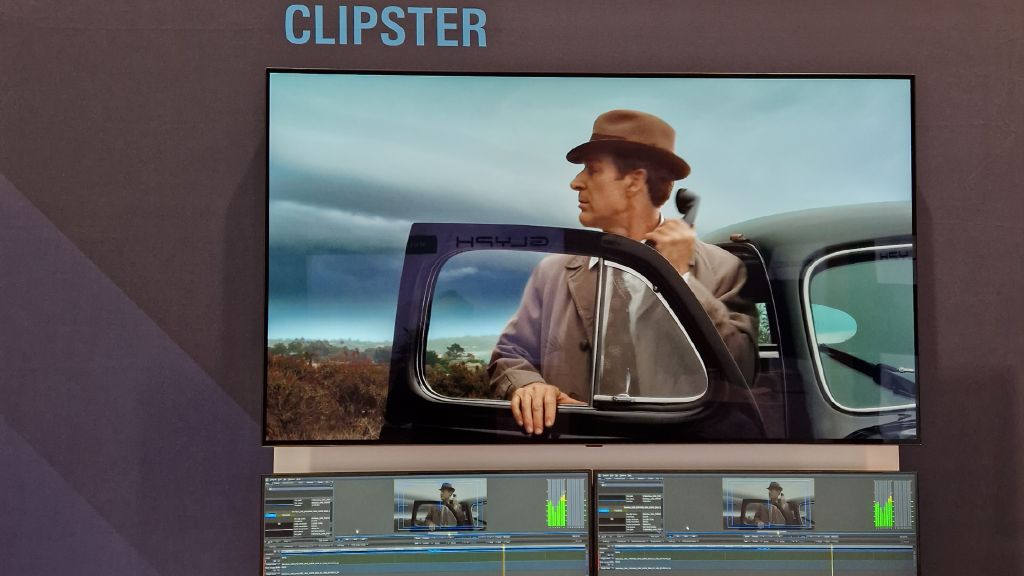 The market-leading mastering system
We also demonstrated the new functionality for CLIPSTER media mastering system - the industry standard for creating IMF and DCP mastering deliverables quick and easily. The new CLIPSTER sees a 100% speed boost in comparison to its predecessor, making mastering in post-production even faster. To learn more about how CLIPSTER offers workflow efficiency for post-production and can help you master and deliver content quicker and easier, join us for our upcoming webinar.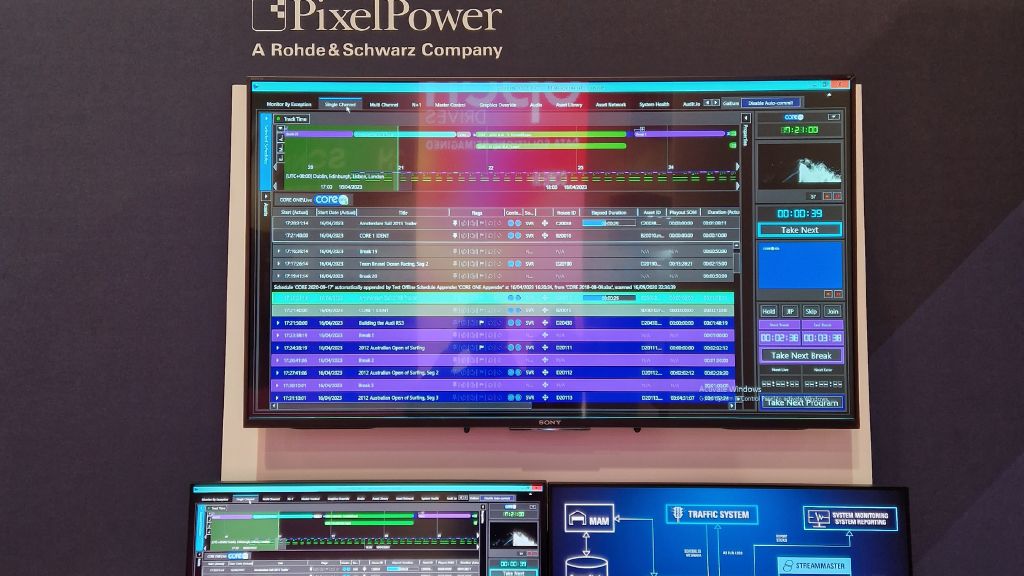 Intelligent playout automation
We were pleased to show how sophisticated production and playout workflows can be combined in a multitude of ways with the Pixel Power Gallium playout orchestration and StreamMaster video processing. Gallium and StreamMaster are our technologies for intelligent broadcast playout automation solutions with built-in broadcast graphics and branding, which were demonstrated on stand as an on-prem and cloud deployment.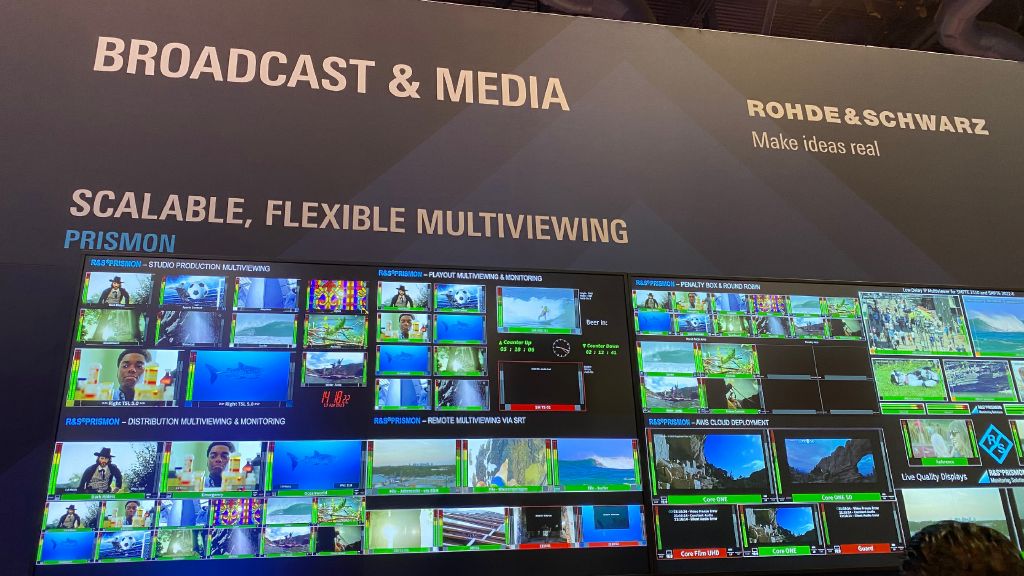 Versatile multiviewing
Also on display was our versatile R&S®PRISMON multiviewer featuring SDM (scalable distributed multiviewing), for playout center monitoring. R&S®PRISMON gives you fast and flexible deployment of complex operational multiviewer scenarios and offers support for all signal types from SDI to ASI and IP. It is a fully software defined solution and also includes monitoring capabilities.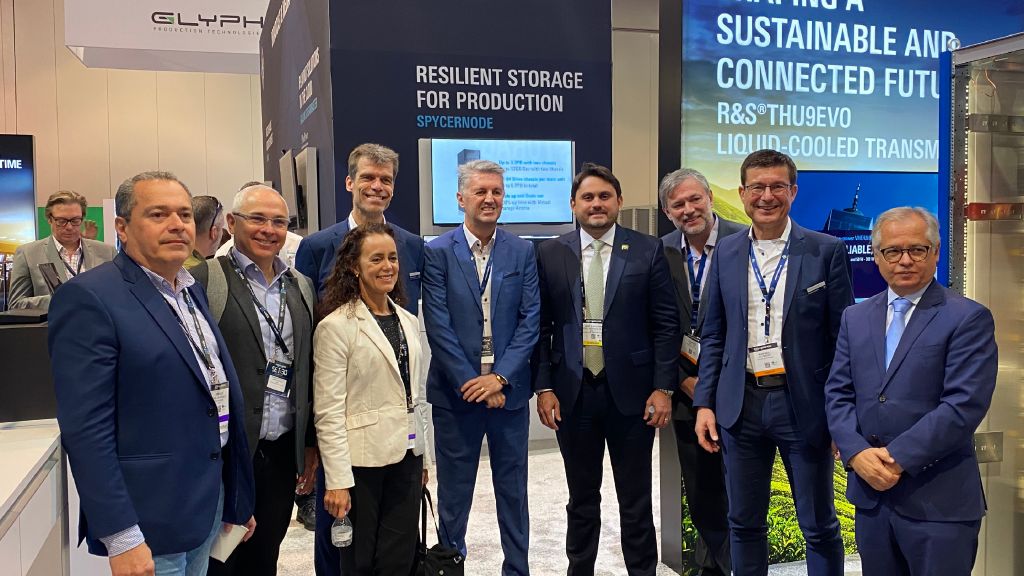 Unlocking new business potential in broadcasting
Additionally, our latest Broadcast solutions were on display. Visitors to our booth experienced a live 5G Broadcast demo featuring our market-leading transmitters, and were able to learn about new business opportunities enabled by leveraging 5G Broadcast technology. Designed with efficiency in mind, our THU9evo transmitter platform was a major highlight. It provides higher performance and lower energy consumption, resulting in greater consumer satisfaction and reduced power usage.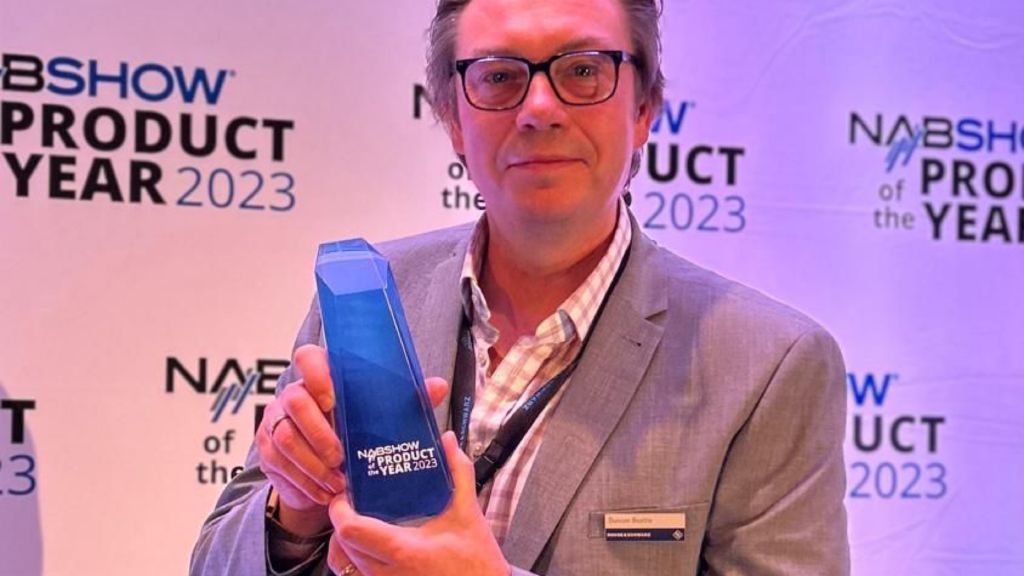 New Product Launch
SpycerNode2 receives NAB Product of the Year award
Another major highlight was the launch of our new product, the R&S®SpycerNode2. It builds on the HPC (high-performance computing) technologies of the original SpycerNode and brings new flexibility and scalability, more dynamic media performance, and enhanced connectivity making it ideal for a broad range of server applications.
On the evening of Tuesday April 18th, a glittering Vegas night was made even more special as R&S®SpycerNode2 received the NAB Show Product of the Year award. The R&S team look forward to gauging customer reaction to this incredible, user-focused product. In an interview with IABM, our product manager Duncan Beattie, gave more insight on the unique product highlights of our shared media storage, R&S®SpycerNode2.
Thanks for joining us
Overall, NAB Show 2023 was a great opportunity to showcase our latest solutions and connect with industry professionals from around the world. Thanks to everyone who visited our booth, we look forward to seeing you next year.