Frequency counter
General analysis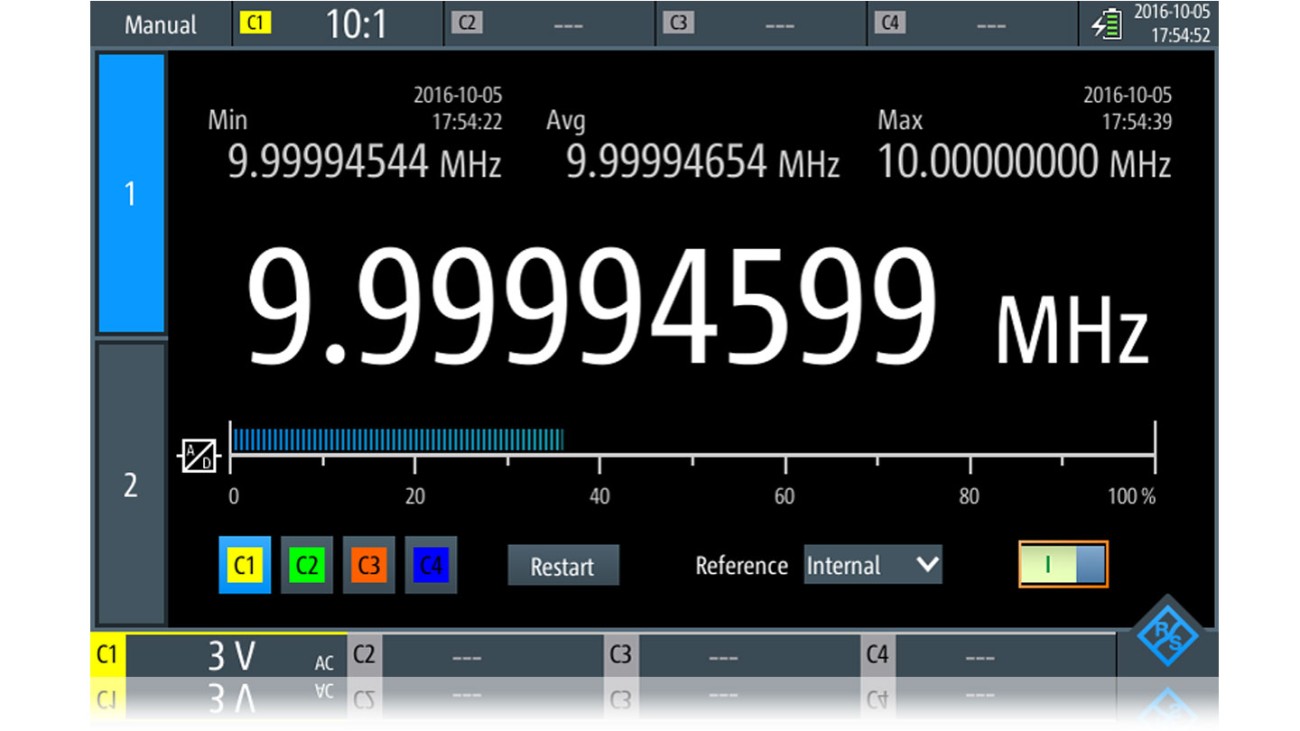 Key facts
Two-channel frequency counter
High resolution even at low measurement frequencies
External reference mode for highest measurement accuracy
Oscilloscope software
The R&S®RTH-K33 frequency counter option provides a two channel, high-resolution frequency counter for the Scope Rider handheld oscilloscope.
---
R&S®RTH-K33

Order number 1333.0696.02

Two channel frequency counter.
Richiedi informazioni
Hai qualche domanda o ti servono altre informazioni? Compila il modulo e ti ricontatteremo al più presto.
Informazioni generali e legali
Manufacturer's recommended retail price (MSRP). The price shown does not include VAT. Prices and offers are only intended for entrepreneurs and not for private end consumers.