5G NR maximum IP data throughput tests of 2 Gbps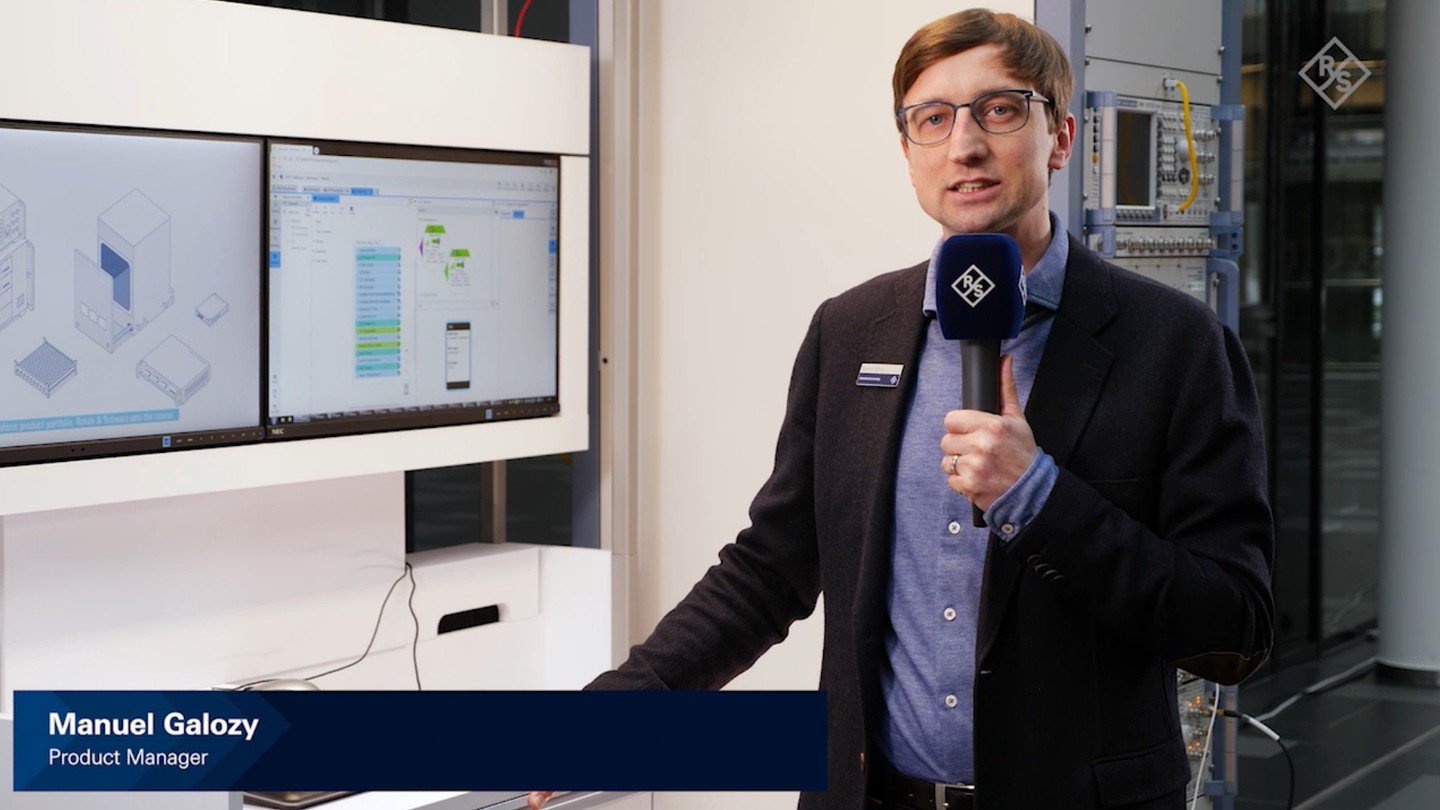 R&S®CMsquares is the unified user interface for R&D mobile device tests on the R&S®CMX500 5G NR mobile radio tester. Unlike other solutions in the market, R&S®CMsquares integrates the complete mobile network simulation with test configuration, parameterization, real time measurements and test result management in a single environment for all relevant use cases from RF parametric testing over protocol analysis to data end-to-end throughput tests.
In this video, the R&S®CMX500 establishes an LTE anchor cell and a 5G NR TDD cell, configured with 4x4 MIMO and modulation of DL 256QAM to achieve a maximum data end-to-end throughput of 2 Gbps on IP layer using TCP data with a Qualcomm Snapdragon X55 modem.