Info
Language: EN
Presenters: Jindrich Slavik, Felix Wagner and Erwin Hainzinger
Duration: 45 minutes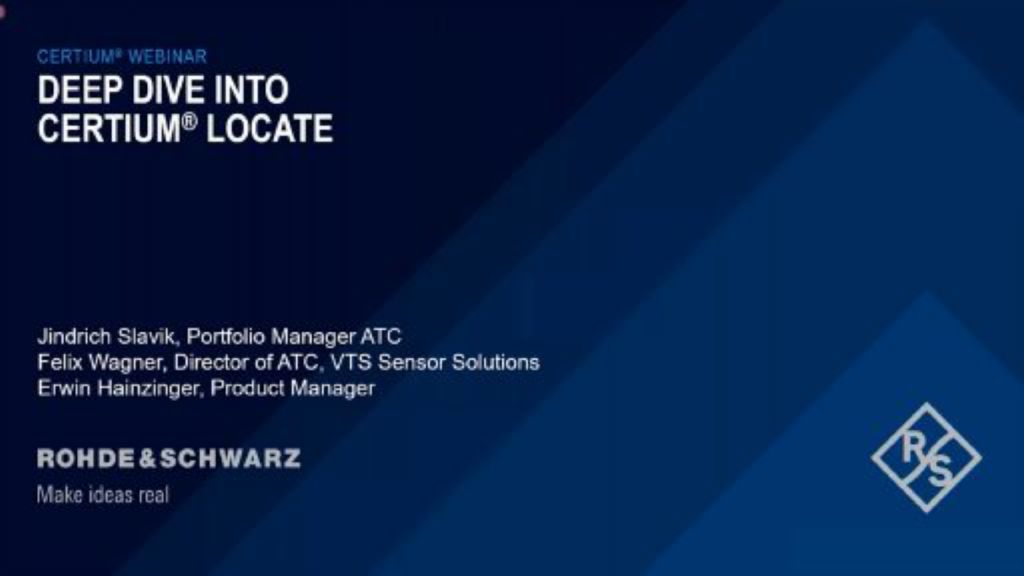 CERTIUM® Webinar
Deep dive into CERTIUM® LOCATE
Situational awareness is key for smooth and safe airspace operations. Automatic recognition of calling aircraft helps air traffic controllers identify them quickly and securely. CERTIUM® LOCATE calculates the geographic position of the calling aircraft and displays it on the radar screen. This reduces the risk of call sign confusion in crowded airspace and increases efficiency.
CERTIUM® LOCATE is a market-leading technology that instantly calculates the geographic position of calling aircraft based on radio transmissions. The geographically distributed sensors with sensitive direction finding antennas deliver accurate direction measurements. Based on this information, the CERTIUM® LOCATE server calculates the position of the aircraft, even if the aircraft is not visible on the radar screen. Using standards such as ASTERIX, the air traffic controller sees the information on the radar screen. ATC channel interferences can also be quickly located in the same way.
Learn more how CERTIUM® LOCATE technology increases safety and efficiency, receive technical background information on topics such as dimensioning and the positioning of sensors, and hear testimonials.