Webinar: What is next in cellular IoT and how can we test it?
Rohde & Schwarz webinar from February 20, 2018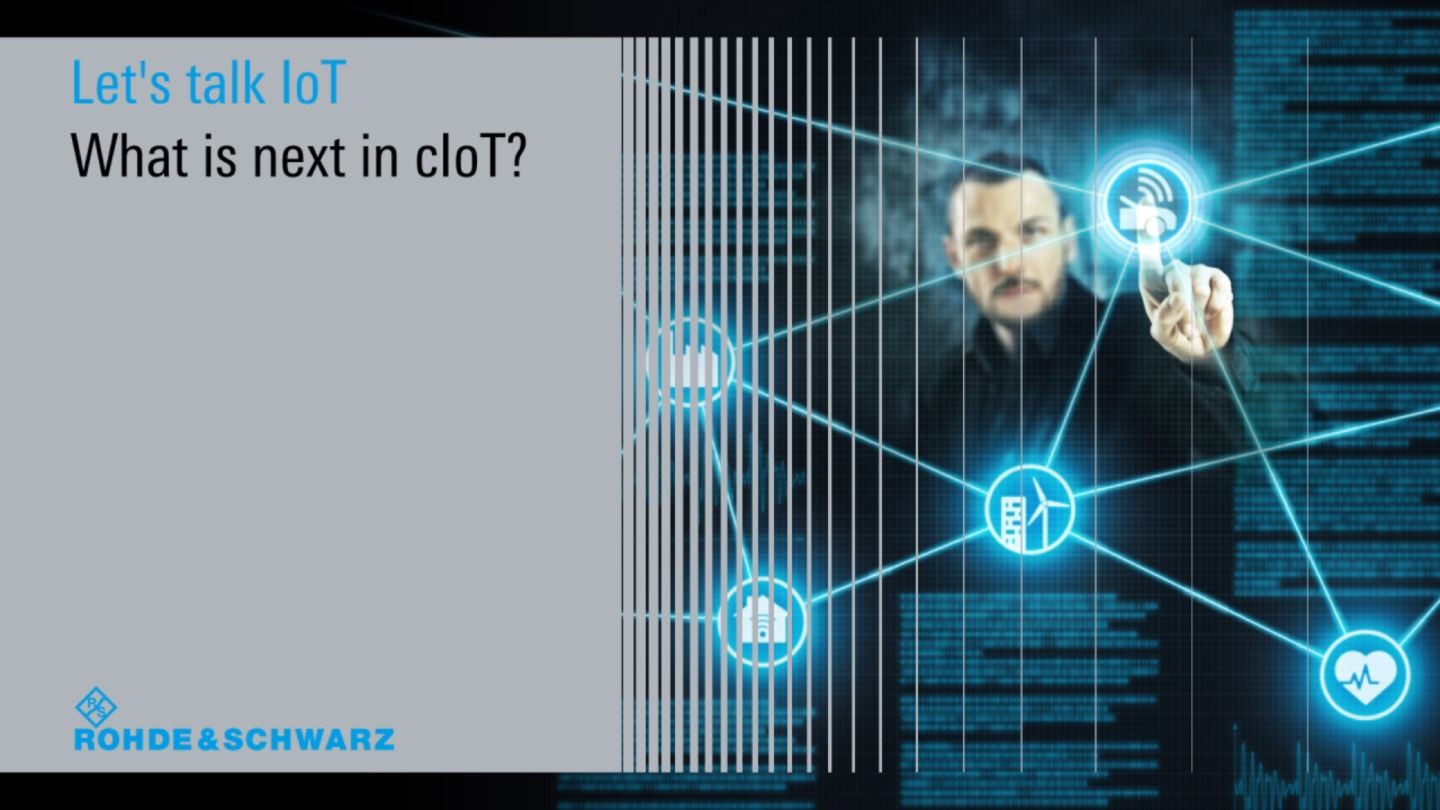 2018 is the year NB-IoT and LTE-M will connect millions of devices to the Internet of Things. 3GPP standardization groups are working hard on further improvements to make 4G and 5G networks even more attractive for IoT applications. The ongoing work covers two main areas: applications for massive machine type communications (mMTC) that focus on low power, low cost, wide coverage and low bandwidth and applications that require ultra-reliable, low latency communications (uRLLC).
This webinar provides a comprehensive technology outlook, explains further trends in cellular/mobile IoT and discusses three of the major upcoming test challenges: testing of battery lifetime, secure/private communications and latency.
Attendees will learn:
Status quo of 3GPP standardization for cellular/mobile IoT (Rel.13/14)
Upcoming technologies and features such as mMTC/uRLLC, 5G NR-IoT and MulteFire
Test solutions for today's and tomorrow's Internet of Things